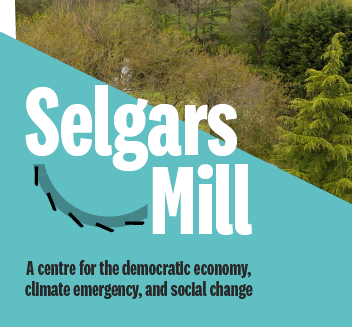 Members voted £7,000 towards startup costs for Selgars Mill in Devon - the first residential events and organising space for co-ops in the UK since the Co-operative College sold Stanford Hall more than twenty years ago.
Run by a new worker co-op and established by Solidfund members Stir to Action, the Mill has excellent training, accommodation and camping facilities. Promoted as 'a centre for the democratic economy, climate emergency and social change', it will give worker co-operators the opportunity to run affordable events like Worker Co-operative Weekend and Solidfund meetups in a movement space - the first time since our legacy federation Industrial Common Ownership Movement (ICOM) ran its legendary conferences at Stanford Hall in Leicestershire.
We've provisionally booked Selgars Mill for back-to-back Solidfund and Worker Co-op Weekend gatherings between Thursday 22 and Sunday 25 July 2021 - put it in your calendar and watch this space!